If you have a headache, you're not alone. Some experience headaches occasionally, some get them more frequently. Pain can range from dull, achy and throbbing to debilitating with visual disturbances and nausea. There can be many underlying causes, majority of which are caused by prolonged tension or strain in the muscles and joints of the upper back and neck, sinus pressure, malalignments of the skull or facial bones, improper function/drainage of the sinuses, whiplash, post concussive ...
Read Full Post »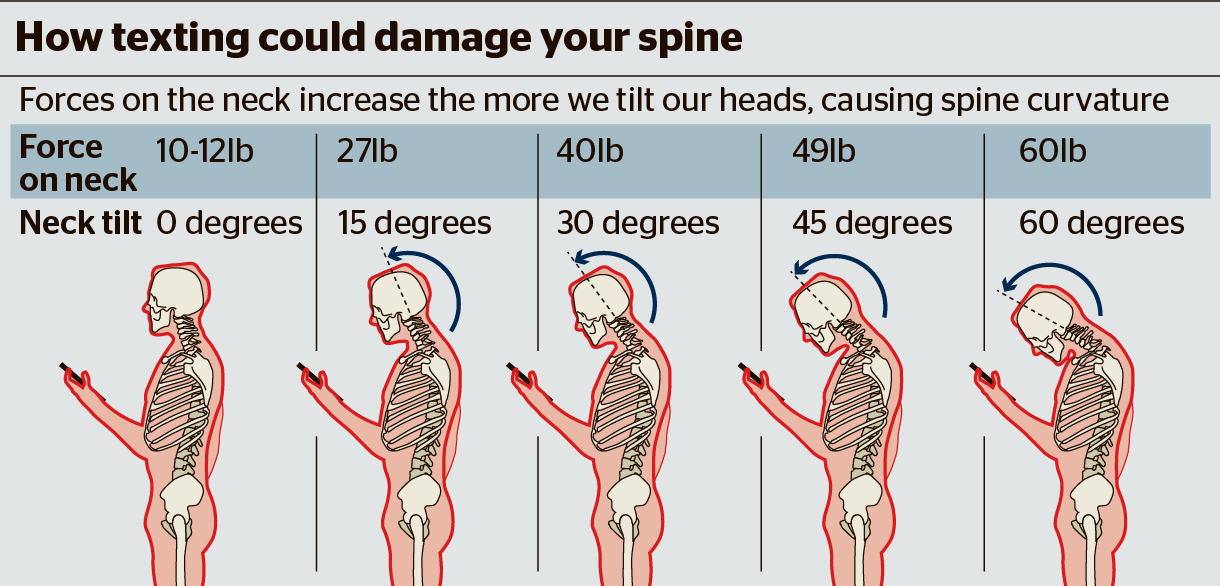 On average, people spend two hours and 57 minutes of their day on their smartphones and 94.6 minutes of their day texting -- an exorbitant amount of time that could potentially be taking a toll on their health. Specifically, doctors have started observing neck problems in teens who are compulsive texters.
The condition -- which is...
Read Full Post »
/